After being crowned the Regional Winner the Illawarra's Top Model competition 2015, raising money for the Light & Hope Mental Health Clubhouse in Wollongong, Ruth Lee won a 2 hour photoshoot session with Xander Productions which we had donated as part of her prize. Originally, the shoot was to take place in our on-site studio though, after having discovered the beautiful Rhododendron Gardens in Mt Pleasant, an outdoor shoot was the obvious choice.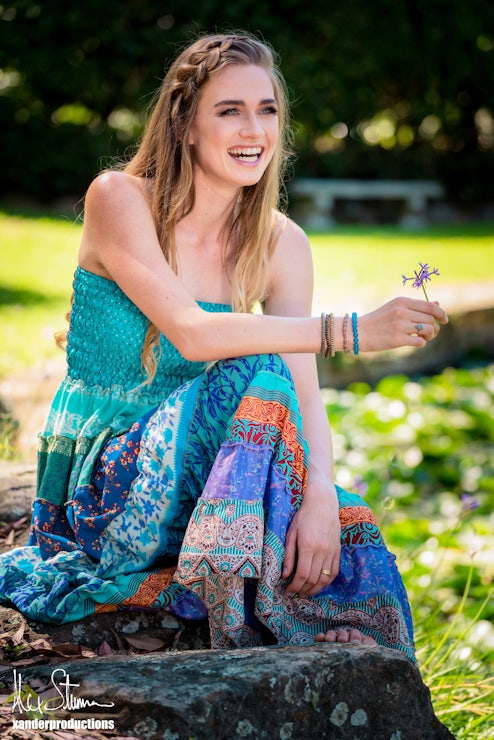 With Ruth being a musician, the aim was to get some images that she could use on her new album artwork. She had sent us through some vintage, boho-inspired images to act as a mood board for her shoot - the hazy lens flares and golden sun added a relaxed retro feel, reminiscent of simpler times. Local makeup artist, Chantel Elliott, created an elegantly natural look, utilising various neutral shades, and sporting a lazy braid across the hairline. The gardens acted as a stunning backdrop for this heated summer's morning, allowing us to create a natural, relaxed vibe for the shoot.
Throughout the shoot, we wanted to showcase one of her most prized possessions - her Cole Clark acoustic guitar, "Angel". Ruth relaxed amongst the foliage, playing some of her favorite tunes (and some requests, of course!) as we shifted, styled and shot to our heart's content.
Ruth's wardrobe sported a variety of boho-inspired garments. She had brought along some beautiful maxi dresses, a cute denim skirt and crocheted top, as well a number of statement pieces, including flower crowns, bangles and gorgeous pashmina scarves.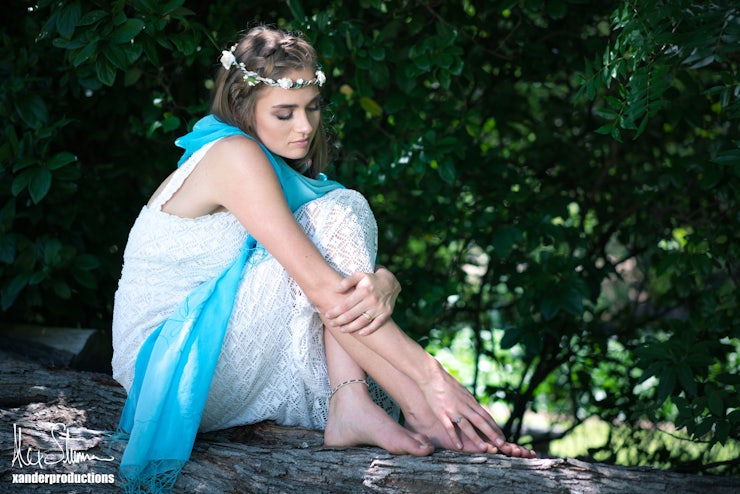 With the summer heat blazing, we sought out some cooler, shadier locations, allowing Ruth's magnificent blue eyes to truly shine. If you take a closer look, you'll realise that her face looks different in almost every photo! Such a versatile model, and so easy to work with!


Thank you, Ruth!